Useful information
---
2021 Call conditions and other useful information for candidates
Please note that the Catalan version of the document has been approved by the URV Governing Council, while the English version is a translation of this document. In case of doubt or misunderstanding, the reference document is the Catalan version.
Useful information for supervisors and experts.
---
Call 2020
In this section, we will publish the winners and reserves for all the projects, as soon as we know the results. The scores are computed according to the criteria found at MFP-COFUND Selection Criteria. If you are a selected candidate, please check this section: List of necessary documents for selected candidates.
Below you can find the lists of evaluations for each individual project. At least the best 3 from each list will be invited for interviews, but it is not restricted to 3. There can be any number of invitations, and this will depend on the Selection Committees availability.
Below you can find the final list of admitted/excluded candidates for the 2020 call. All admitted candidates will pass to the next step, which is the evaluation of the application by experts external to URV. The experts have until January 14, 2021 to send the evaluations. The list of ranked candidates, according to the scores, will be published a few days later.
Below you can find the provisional list of admitted/excluded candidates for the 2020 call.
Candidates will have until December 4, 2020 at 23:59 CET to submit the missing/required documentation.
---
Previous Calls
---
Come at the URV!
To build your research future together!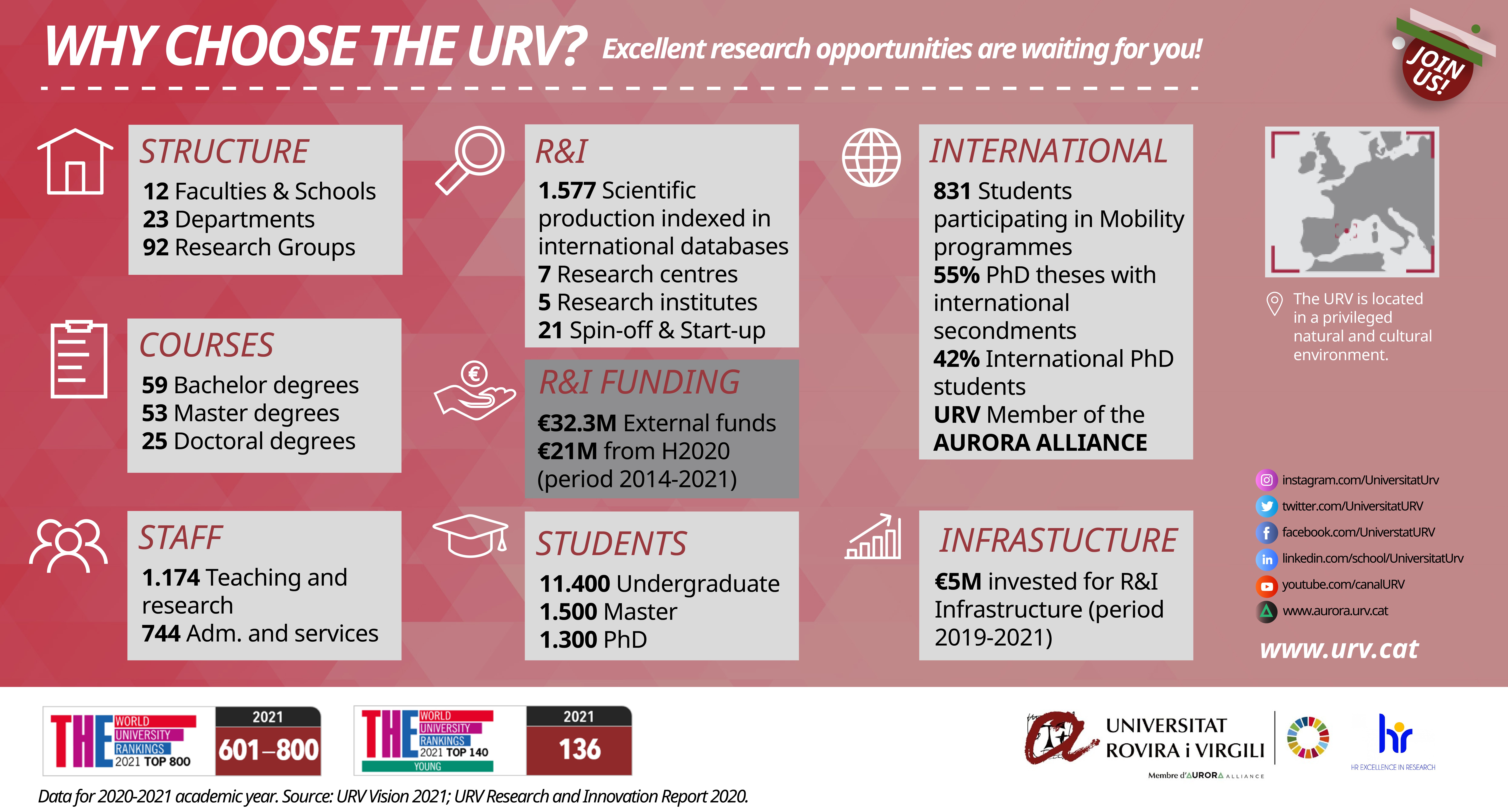 Living & working in Tarragona
| | |
| --- | --- |
| | This project has received funding from the European Union's Horizon 2020 research and innovation programme under the Marie Skłodowska-Curie grant agreement No. 713679 and No. 945413 |