International Master on Wine Tourism Innovation (WINTOUR) -
5th edition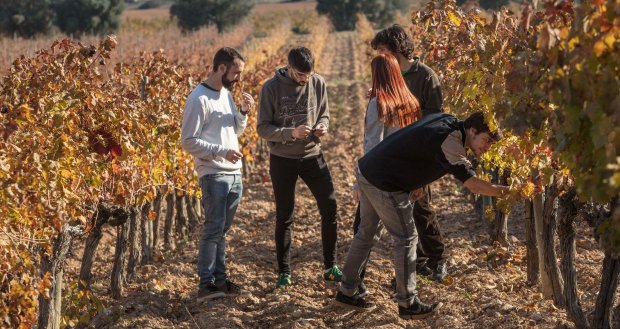 Admission
Students must have a completed university bachelor or master's degree/s (minimum 180 ECTS) in the fields of Social Sciences (e.g. Tourism, Economics, Business Management/Administration, Marketing); Natural and Experimental Sciences (e.g. Oenology/Viticulture, Agronomic/Agricultural Engineering, Biotechnology, Food Technology); or Humanities (e.g. Languages, International Relations), or closely related subjects.
Applicants from EU countries who are currently undertaking their Bachelor's degree and who have already reached 150 ECTS are allowed to apply, but will be accepted only if they successfully pass their exam before the end of July in the same year of inscription.
Candidates must present a recent English language certificate: at least a B2 level according to the Common European Framework of Reference for Languages (official certifications from Cambridge, IELTS or TOEFL accepted). Are exempt of presenting this certificate those candidates meeting the requirements.
Moreover, personal motivation, prior work experience in the field, as well as obvious linguistic skills (preferably, in the languages of the organising universities), will be crucial elements in the selection process.
Admission documentation
Application for the WINTOUR Programme and Erasmus+ scholarships.
The first step of the pre-enrolment process is to fill the online application form. To complete this step students are asked to pay an application fee of 30.21 EUROS. If this fee isn't paid, the application form will not be completed and submitted successfully.
Once filled in the application form, the system will automatically redirect you to a document manager where you must upload all compulsory general documentation required.
Selection criteria
CV and academic track record: 50% of score.
Motivation letter and professional project (a personal interview may be arranged if deemed appropriate): 30 % of score.
Professional experience in the field and previous international mobility: 10% of score.
Other Languages (especially Spanish, French or Portuguese): 10% of score.