Valeria Ferreira Gregorio
---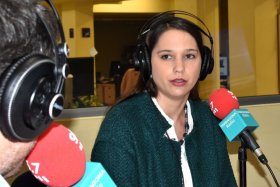 PhD Programme
Economics and Business
Research group
MARFINAN - Mercats i Anàlisi Financera
Supervisors
Antonio Terceño Gómez & Laia Pié Dols
Bio
Valeria Ferreira studied Accounting at the University of the Republic in Uruguay. She did her Master in Business Administration and Management at the Universitat Rovira i Virgili. She has been dedicated to research for more than one year. She is specialized in bioeconomy, circular economy, ecological economics and environmental issues. She is part of the research group Market & Financial Analysis of the URV, and she is teaching the subject Mathematics of financial operations.
Project: Financial impact of the bioeconomy
The aim of the thesis is to analyse the economic, social and environmental impact of Bioeconomy in different sectors. The main objective is to explore the publications within the field of economics and business management by carrying out a descriptive analysis, and to analyse the current literature on Bioeconomy and identify possible gaps in the literature. Then, we will proceed to analyse the economic, social and environmental impacts of bioeconomy in different sectors, but mainly in the agri-food sector. Mutlisectorial models based on the input-output tables will be used. The variables will be income, GDP, employment, CO2 emissions, energy efficiency and the substitution of resources of fossil origin for biological resources.