María José Hernández Leal
---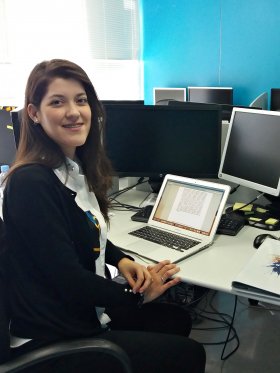 PhD Programme
Economics and Business
Research group
Grup de Recerca en Anàlisi Estadística i Econòmica en Salut (GRAEES)
Supervisor
Misericòrdia Carles Lavila
Bio
María José Hernández completed her Bachelor degree and her Master degree in Nursing at the Pontifical Catholic University of Chile. In the field of nursing, María José has developed completely in all areas of the profession. In addition, she is very interested in research, since she believes that only through research it is possible to change the relationship between health and illness that people experience. For this reason she has participated as a coordinator and assistant in several research projects in the field of health. Her area of expertise is Participation in Health.
Project: Elicitation of Preference and Shared Decision Making in Screening Programs
It is currently accepted that screening programs or early detection programs, present not only benefits, but also adverse effects (e.g. overdiagnosis and false positives). In these programs, there are several alternatives and high uncertainty about the best possible option. The shared decision-making model (SDM) between health professionals and patients can help to decrease the undesirable side effects of unilateral decisions. Therefore, in order to increase the benefits of the screening programs, we should take into account (a) the patient's preferences, and (b) the collaboration of both, professionals and patients, in order to decide the participation or not of patients in the screening program. The general aims of this thesis is to improve the performance of the screening programs, by encouraging proactive participation of health professionals in SDM and by evaluating the diverse alternatives based on the preferences of the patients. And specifically: (a) to apply joint analysis methods to elicit the preferences of the patients, and (b) to use qualitative analysis techniques (e.g. focal groups, in depth interviews, deliberative juries) to identify the information needs of health professionals regarding the screening programs and to analyze their beliefs and attitudes regarding SDM.