University Master's Degree in Tourist Destination Management -
8th edition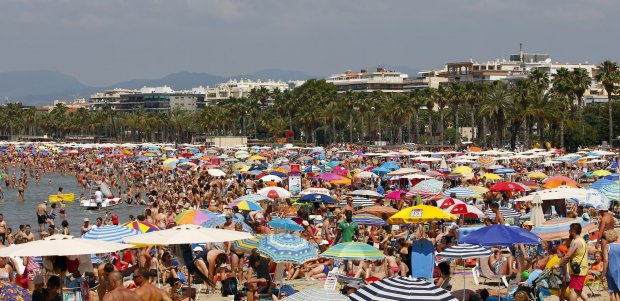 Dr. José Manuel Giménez Gómez
University Master's Degree in Tourist Destination Management coordinator.
"As master's coordinator, I most interested in being able to put together a study programme and a group of professors who offer answers to the challenges, problems, and opportunities currently facing tourist destinations. These include the role of local society in destinations, the new technologies and forms of competition, climate change, excessive tourism pressure and the need for many destinations to reinvent or differentiate themselves. And we do all this whilst focusing on both the local context of the Costa Daurada and international cases and experiences."
Dr. Salvador Anton

Full professor of Regional Analysis at URV.

Senior Research Scholar of the International Institute of Tourism Studies at the George Washington University.

Director of the Science & Technology Park for Tourism and Leisure of Catalonia.

"The goal of my research and teaching activity centres on the analysis of the effects of tourism and recreational activities on the transformation of the landscape, the organization of the territory and the generation of new forms of economic development at the local and regional scale. I'm taking all this cutting-edge knowledge in this Masters course."

Sr. Giovanni Cavalli

MBA from Johnson & Wales University (US).

Currently is General Director de Ohtels Hotels & Resort based in Catalonia.

PhD candidate in the tourism program of URV.

"I have 20 plus years' experience within the tourism industry at an International level. I have been deeply involved in developing tourism marketing strategies with a consistent successful tracking record. By introducing product innovations and through strong collaboration, the destinations I have been involved with during the years have constantly improved. My objective is to share the real business world practice and provide the necessary theoretical bases to support it."

Dr. Ercilia García

Full professor at Department of Business Management of the Universitat Rovira i Virgili.

PhD in Business Economics at the University of Santiago de Compostela.

URV Staff Vice-rector.

"Creativity and the innovation stand out as key elements in the sustainable development and competitiveness of tourist destinations. From this perspective, and following an approach bridging theory and practice, I accompany our future destinations managers towards a full comprehension of innovation processes, facilitating practices and the role of the agents and institutions among which innovation takes place. The continuous disruptive changes of technological and social nature represent a constant challenge, but also a source of opportunities and competitive advantages that a good manager has to be able to identify and enhance. This is the main goal of the subject I teach in the MTD Masters."

Dr. Antonio Russo

Doctor in Economics by Erasmus University Rotterdam.