MARTÍ FRANQUÈS RESEARCH FELLOWSHIP PROGRAMME for the contracting of Trainee Predoctoral Research Staff 2023 (PIPF). Standard Edition
Resolution of the competition
Application ammendments

Provisional list of accepted and excluded applicants

Publication date:
End of period resolution of errors:
Definitive list of accepted andf excluded applicants
Resolution of award

Selected candidates solved until
Candidate waiting list solved until
With the support of: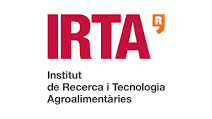 EXPLANATORY NOTES:
The contract corresponding to the position 2023PMF-PIPF-40 is part of the project TED2021-130307B-I00, funded by MCIN/AEI/10.13039/501100011033 and by the European Union "NextGenerationEU"/PRTR.
For positions 2023PMF-PIPF-41 and 2023PMF-PIPF-42, hiring the selected person is conditioned by obtaining funding from the ERC project. Submitting to this call and being selected for the indicated positions (2023PMF-PIPF-41 and 2023PMF-PIPF-42) does not generate more than an expectation of right, which will only be valid if the aforementioned financing is obtained. "Funded by the European Union (ERC, TypoMetaLing, 101041475)."
Positions 2023PMF-PIPF-47, 2023PMF-PIPF-48 and 2023PMF-PIPF-49 with URV-IRTA funding.