University Master's Degree in Synthesis, Catalysis and Molecular Design -
9th edition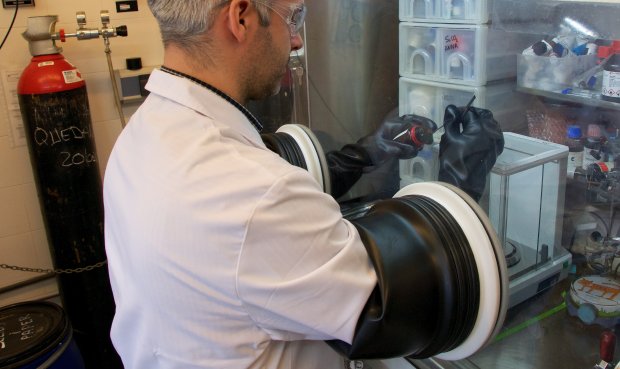 Duration

60 ECTS

Places available

20

Type

Face-to-face

Language of instruction

English

Timetable

From Monday to Friday. Detailed timetable.

Course date

From beginning of October to June

Academic coordinator

Dr. Josep M. Ricart / Dr. Antonio M. Echavarren

URV Faculty

Fees

1806€

(for students from the UE, Iceland, Norway, Liechtenstein, Switzerland and Andorra*, or resident in Spain, price for 2021-22).

Rest of students: €2,913.

*Students with degrees from other countries will be charged an academic tax of €218.15 the first time they enrol only.
The University Master's Degree in Synthesis, Catalysis and Molecular Design provides students with in-depth theoretical knowledge of the field and new techniques in product synthesis, catalyst development, management of environment-friendly chemical processes, and computational design. It is primarily research-oriented, so graduates will be able to undertake research, development, and innovation in industry. The general objectives are the following:

i) To provide high-level scientific training in the fields of molecular synthesis, catalysis and design, so that graduates can undertake doctoral studies and pursue a scientific or academic career.

ii) To provide graduates with a capacity for innovation and the necessary skills to synthesise sustainable chemical products and processes in the professional world.

The aims of the courses are the following:
To enable students to use synthetic methodologies and design ways of obtaining new products with the tools of computational chemistry.
To familiarise students with modern techniques for characterising molecular compounds, surfaces, and solids.
To provide tools for understanding the most advanced principles and applications of catalysis.
To train students to design chemical processes on a laboratory or industrial scale through channels that meet the standards of sustainability and environmental friendliness.
To provide students who wish to undertake doctoral studies with more advanced, specific knowledge relevant to their research: synthesis, catalysis or modelling.
Collaborating Institutions
---