University Master's Degree in Strategic Communication -
13th edition
University Master's Degree in Strategic Communication
Experiences
Ileana Zeler
Argentina
University Master's Degree on Strategic Communication in the Risk Society
PhD on Anthropology and Communication at the Universitat Rovira i Virgili.
"In my case, I acquired the tools I need to work professionally, especially in the online field, which is very cutting-edge nowadays and you can't afford to ignore it. I think the structure of the master's included all these tools."
Laura Ruesja
Argentina
Licenciada en Ciencias de la Comunicación, Universidad de Belgrano (Buenos Aires, Argentina).
Consultora de comunicación y redes sociales
"Mi motivación para realizar el máster fue especializarme en comunicación estratégica fuera de mi país y en un entorno multicultural, para tener nuevas perspectivas sobre la gestión de la comunicación corporativa. Masterdec me dio la posibilidad de conseguir la formación que buscaba y me aportó conocimientos y herramientas que me sirven para poder analizar diferentes tipos de organizaciones. Recomendaría este máster a todos aquellos que buscan formarse profesionalmente como Dircom y/o académicamente como especialistas en comunicación."
Paulina Cevallos
Ecuador
Licenciada en Comunicación, mención en Prensa, Radio y Televisión por la Pontificia Universidad Católica del Ecuador.
Consultora independiente de comunicación estratégica especializada en instituciones educativas y del tercer sector.
"Buscaba una experiencia para salir de mi zona de confort y que representara una ganancia para mi carrera profesional. ¡Lo conseguí! El Masterdec me ha dado la confianza para poder decir que soy la persona idónea para gestionar la comunicación en distintos entornos, incluso en los más complejos. Su enfoque es diferenciador y la calidad humana y profesional de sus docentes es excelente. Además, Tarragona es una ciudad hermosa y la URV es un centro académico completo."
Giancarlo Saavedra
Perú
Licenciado en Comunicación con mención en Comunicaciones de Marketing en la Universidad de Piura (Perú).
Ha desarrollado tareas de consulting en responsabilidad social corporativa para empresas en el sector de hidrocarburos.
"Masterdec es sinónimo de visión en comunicación. El enfoque estratégico de los estudios agrega valor a nuestro desempeño profesional. El máster nos forma para ser capaces de convertir los objetivos de comunicación en objetivos de negocio. El concepto intercultural permite que nos sintamos parte de la familia Masterdec. En definitiva, hay que vivirlo para sentirlo."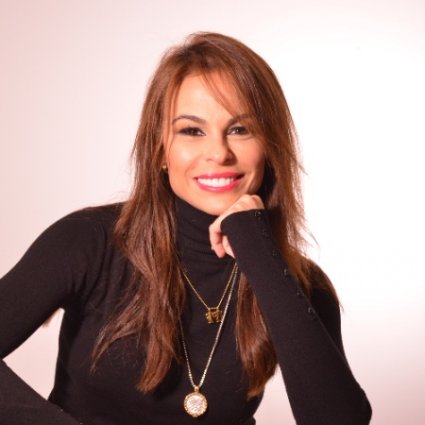 Susana Candel
España
Licenciada en Filología Hispánica, Periodismo, RRPP y Publicidad, Máster en Educación Plurilingüe, CAP.
Responsable de Comunicación en Grup Balfegó.
"Estaba muy interesada en la materia, pues ya había tocado temas relacionados con la comunicación corporativa en algunos de mis trabajos. Con el máster pretendía adquirir toda una serie de conocimientos para ser una buena profesional del sector. El máster me ha ayudado a convertirme en una profesional con una visión global y estratégica de la comunicación corporativa. Hoy desarrollo un puesto profesional gracias a esta experiencia. Además, cabe destacar las amistades que he hecho durante el curso, la diversidad de las asignaturas y el hecho de poder combinar el máster con prácticas profesionales."