DOW/URV Chair of Sustainable Development - Conference "Make more sustainable our development"
---
On Friday the 22nd of February, in the hall of the institute d'Estudis Vallencs (Valls), took place the conference MAKE MORE SUSTAINABLE OUR DEVELOPMENT, by Dr. Òscar Saladié, director of the DOW/URV Chair of Sustanaible Development.
Is sustanaible our development? This question was raised to be answered by means of analysis of attendants: population, urban develoment, inequality, energy model, consumption pattern, water, waste and climate change were among the topics discussed.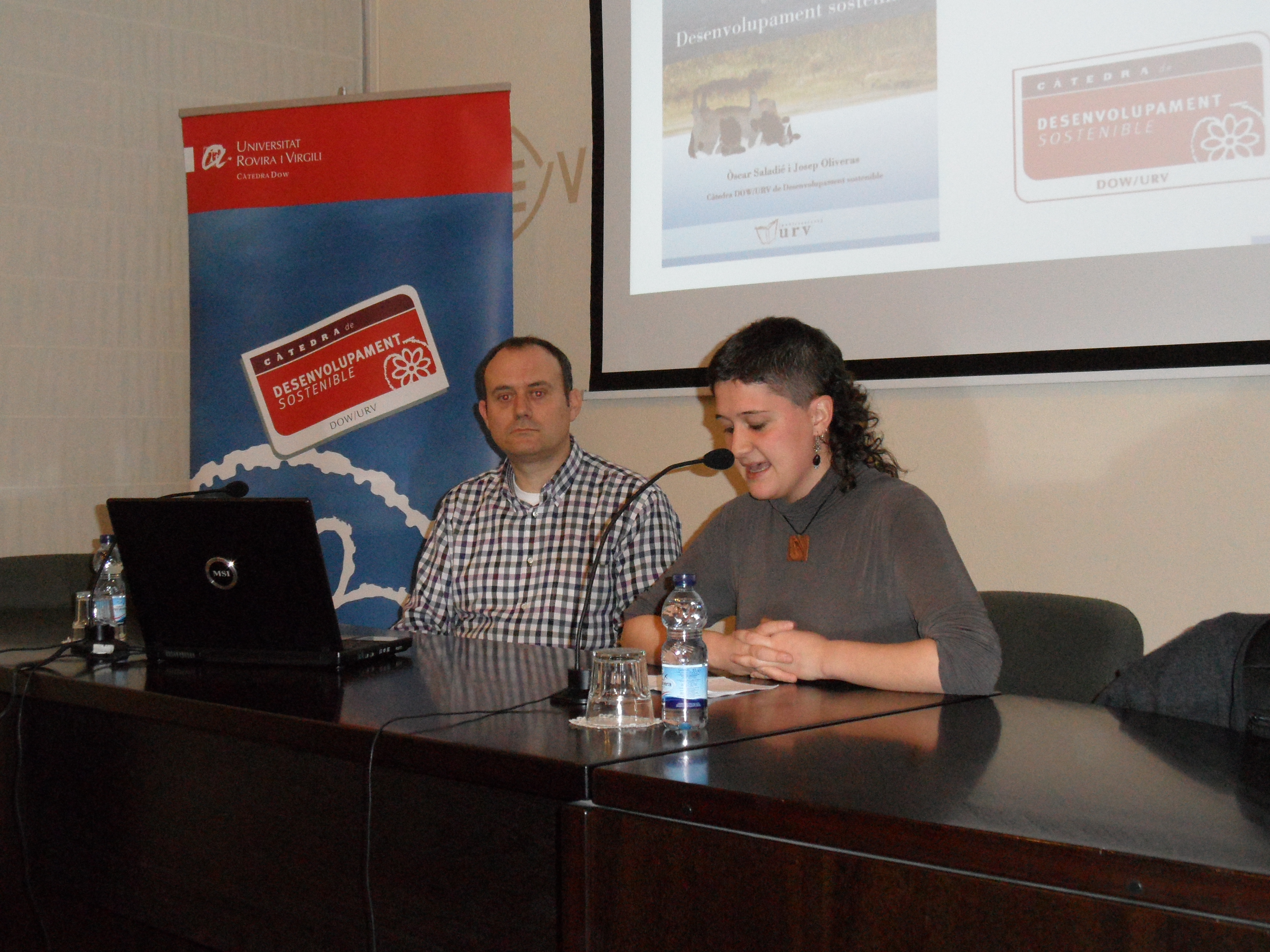 The event was organized by Joves Vallencs Aspirants, in collaboration with the Institut d'Estudis Vallencs.