Exchange at the Rovira i Virgili University
Come to the Rovira i Virgili University!
Exchange students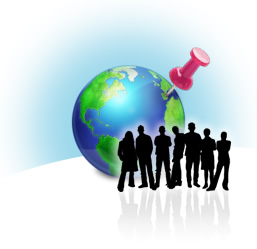 Exchange students come to the URV in the Framework of Exchange programmes (such as Erasmus) or bilateral agreements. They spend one or two semesters at the URV and the subjects they do in the URV are recognised by their home university.
A study visit outside your university is an unforgettable experience: as well as making progress in your studies, you get to know another country, learn other languages and make new friends.
Every year the URV receives about 500 exchange students. Would you like to be one of them?
If you wish to be a mobility student at the URV, you must first get in touch with your home university*. As soon as your university agrees that you can come to the URV, check what you have to do to apply.
* Hasn't your home university signed an agreement with the URV? If you would like your university to sign an agreement of this sort with us, please ask an academic coordinator from your university to get in touch with us at mou(ELIMINAR)@urv.cat.


Choose the URV!
The Rovira i Virgili University is the ideal place for a study visit.
The URV is a university that is recognised for the quality of its teaching and research, a place where you will be able to develop academically and improve your command of languages.
You can live in Tarragona or Reus, medium-sized cities with a high quality of life. They are affordable and you will feel at home from the very first day. And only one hour from Barcelona and less than three hours from Madrid.

Come and enjoy the URV experience!