Rosa Maria Calaf Solé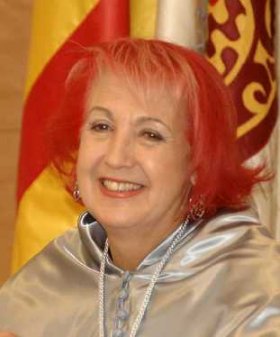 Date of investiture:

20 May 2008

Sponsor:

Bernat López López

Area of knowledge:

Journalism
Born in Barcelona in 1945, Rosa Maria Calaf is the most veteran of Spanish Television's correspondents. By awarding her an honorary degree, the URV pays tribute to the 38 years she has worked as a journalist. She has been posted abroad as many as 25 times, and has always shown commitment, quality, involvement, continuity and transcendence.
At present she is based in Peking and reporting on China and Asia-Pacific, a region that stretches from Pakistan to New Zealand.
In her acceptance speech, she spoke of the evolution of journalism over the years and the different ways of informing, and she also made some personal reflections on the profession.
She was proposed as a candidate for an honorary degree jointly by the Predepartmental Unit of Communication and the Faculty of Arts.