Josep M. Bricall i Masip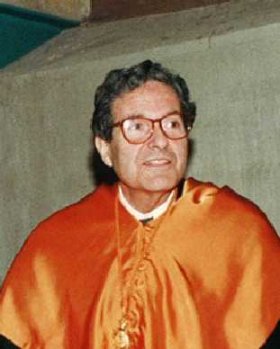 Date of investiture:

13 May 1994

Sponsor:

Miquel Caminal

Area of knowledge:

Economics and Politics
The politician and economist Josep M. Bricall was born in 1936 in Barcelona. He is a doctor of Law and Economic Sciences at the University of Barcelona and has been lecturer at various Catalan universities as well as at the ESADE (Higher School of Business Administration).
Bricall was awarded an Honorary Doctorate by the URV on 13 May 1994 and was sponsored by Miquel Caminal, doctor in Economic Sciences and, at the time, secretary general of the university.
Josep M. Bricall was a lecturer for many years at the University of Barcelona, where he was rector from 1986 until 1994. He was secretary general of the Presidency of the Catalan Government from 1977 to 1979. In 2003 he was named member of the Comité National d'Evaluation, an organisation which brings together the universities and higher education institutions of France.