Health information
Non-European Union citizens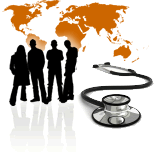 If you do not belong to any UE country, you must have a medical insurance to enter in Spain. You can get this service at your country, or you can ask International Center to help you with this procedure.
If you have any health problem during your stay, you must contact your insurance contact to know where do you have to go.
European Union citizens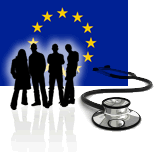 If you are an EU citizen, you are covered by the Catalan Health Service. You must ask for your European Heatlh Card (valid for one year) before you leave your country, you can use it to access healthcare in Spain and in any other EU country.
Psychological Support: The Counselling Unit
What to do if you have health problems
In Catalonia health care is provided at CAPs (Primary Health Care Centers) and Hospitals.
The CAPs have fix opening hours and you will be assigned one depending on where you live. If you need to see a general practitioner, you should ask at your CAP to be assigned one. You can check at CatSalut your closest CAP.
If you have an urgent problem but it is not an emergency, the professionals at your CAP can receive you during the opening hours.
Hospitals give assistance for emergencies, and you should go there when you have a serious emergency. You should only go to the emergency services when you really need them, that way we can avoid over-saturation of the services.
If you need medical assistance it is important to bring a copy of your medical insurance or medical card, you may be asked to give it at the medical center. The hospitals close to URV are: