Master's Degree in Security of the Information and Communication Technologies - 5th edition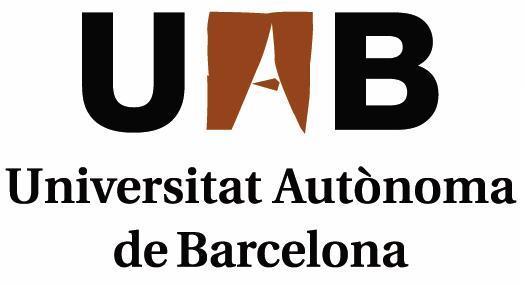 Presentation
The main aim of this master's degree is to train specialists in the field of information security who can respond to the growing demand of companies, institutions and universities. Students are provided with specialised knowledge and high-level competencies in three basic areas of the security of the information and communication technologies: network and systems security, security of applications and services, and security management and auditing.
Career opportunities
Students can find career opportunities as experts in industry and the academic world, R&D, research and managerial positions.
Master's Degree in Security of the Information and Communication Technologies
Description
Master's Degree in Security of the Information and Communication Technologies
Duration
60 ECTS credits - 1 year
Specialisations

Security in Networks, Security in Computer Applications and Security in Webpages

Type
Online
External workplacement
On-line placement in companies
Language of instruction
Catalan and Spanish
Places
120
School
School of Engineering
Associated doctoral programme
Computer Engineering
Course dates
From September to June
Participating universities

Universitat Oberta de Catalunya (coordinator)
Universitat Rovira i Virgili
Universitat Autònoma de Barcelona
Universitat de les Illes Balears

Master's degree website
Master's Degree in Security of the Information and Communication Technologies
Associated doctoral programme
Computer Engineering and Mathematics of Security

URV academic coordinator

Dr. Francesc Serratosa

Specific grants for this master's degree
More information here