DOW/URV Chair of Sustainable Development - URV Science Week 2012
---
Participation of the DOW/URV Chair on Sustainable Development on the URV Science Week
The activity that this year has been offered by the DOW/URV Chair on Sustainable Development, framed on the URV Science Week 2012 is

One session of this activity took place on 12th December at the Campus Cataluña (URV). The session was conducted by Beatriz Felipe, collaborator at the Chair. The participants, who were a group of students from the "Centro de Formación de Personas Adultas "Ágora"", from Salou, together with three teachers.
Ethica, a table game created to explore the economic, social and environmental impact of the banc activities, investments and business, has helped them to learn how to make more ethical and responsible decisions related to the management of their money. Students, whe were very participative during the activity, adopted the role of bankers or families and took the decision of where and how to invest their savings. Depending on where and how you invest your money there will be a different impact (economic, social and environmentally speaking). One investment can generate good economical incomings but, at the same time, it could imply a social or environmental disaster.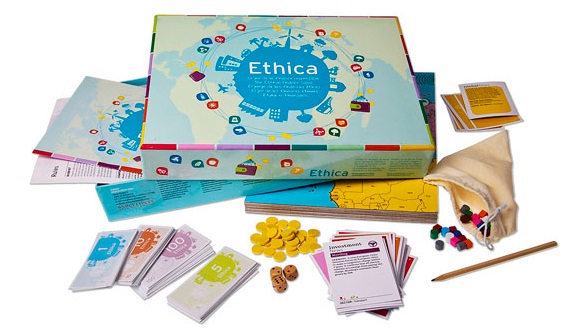 During the conclusions, once the game was over, most of the students showed that the main objectives were reached:
Learning as personal savings and investments affect other people, the whole planet and the economy.

Understand the pros and cons of investment and savings rates, and levels of financial, social and environmental risk.

Being able to make decisions in a more informed and ethical way about social and environmentally responsible investments.

Understand how money can be a tool for achieving sustainable development.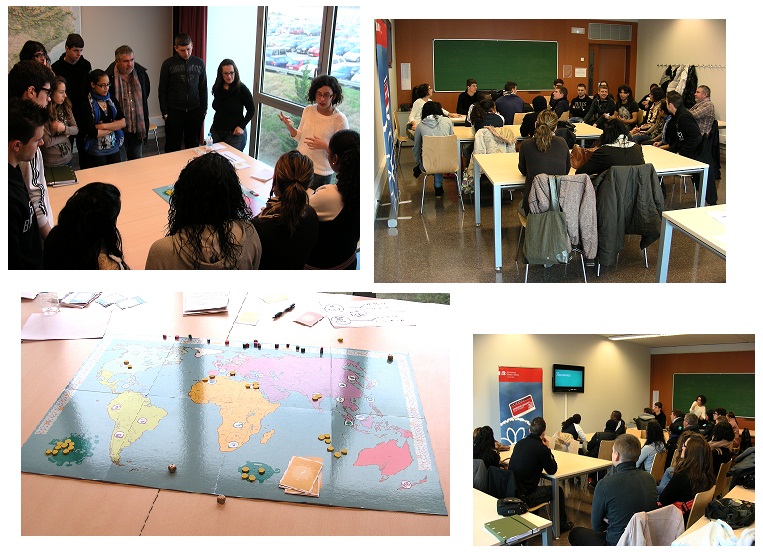 In this link you can see a video explaining the session conducted.